MULTIPLE SCLEROSIS CARE, TREATMENT & SYMPTOMS
Multiple Sclerosis (MS) is a disease that affects the central nervous system (CNS). More specifically, MS inhibits the transmission of nerve signals between the brain, the spine, and the rest of the body. MS is a highly variable disease where no two cases are the same. An individual's symptoms may also change over the course of months or years.
Some of the most common symptoms of MS include:
Fatigue
Difficulty walking
Spasticity (muscle spasms)
Numbness, tingling, and/or general weakness
Loss of vision
Dizziness and/or vertigo
Pain (may be chronic)
Bowel issues
Loss of sexual performance
Cognitive or Emotional changes
The cause of MS is currently unknown, however researchers believe that certain individuals may be genetically predisposed. Diagnosis is also complicated, and requires evidence of multiple, separate damages to the CNS.
Photo by: Stewart Black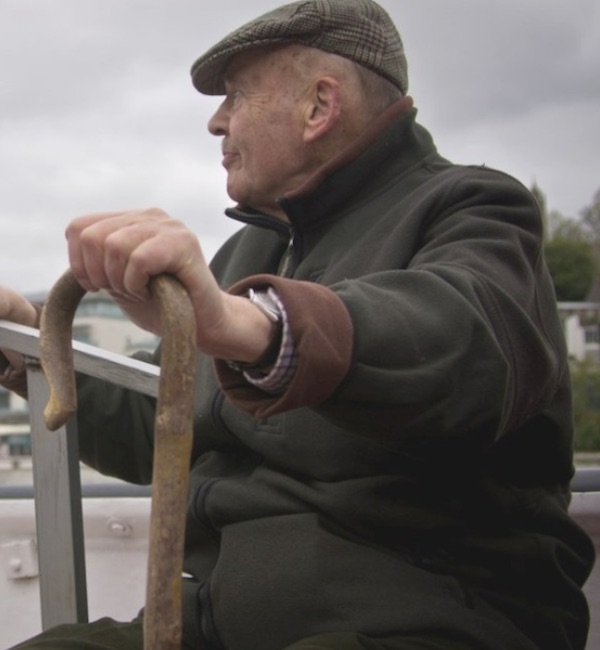 Contact Sandyside Senior Living for Multiple Sclerosis Care:
Though there is no known cure for MS, the disease is non-fatal and can be managed with a comprehensive strategy that includes medication, lifestyle changes, and continued professional medical treatment.
Disease-modifying medications help change disease course, manage symptoms, and treat relapses (AKA exacerbations). Medications may be injected, taken orally, or infused.
Rehabilitation strategies prioritize proactive and consistent regimen of physical, occupational, and cognitive therapies.
Complementary and alternative medicine (CAM) strategies may include regular exercise like T'ai Chi, maintaining a healthy diet, vitamin D supplements, and acupuncture.
Emotional support from friends and family is critical. With MS may come depression, anxiety, and mood swings. Lend your time, your ear, and your heart.
Because MS is such a complex disease, it requires a comprehensive approach that includes a variety of medical experts. For most MS patients, a neurologist is the main point of contact as well as the designer and coordinator of particular care strategies. If the care of a MS patient becomes too difficult for family or friends, it is recommended to seek out a licensed assisted living facility.
MULTIPLE SCLEROSIS CARE IN MICHIGAN
Sandyside Senior Living located in White Lake, MI is a premier Multiple Sclerosis Care facility. Sandyside's newly remodeled assisted living center offers certified care for those with MS, Dementia, and other age-related illness. With a commitment to families, Sandyside's experienced team members provide unbeatable elderly care with a friendly smile.
NO TIME WASTED
24/7 CARE. SANDYSIDE'S STAFF NEVER SLEEPS… SO RESIDENTS AND THEIR FAMILIES CAN! SANDYSIDE CARES FOR AND MONITORS RESIDENTS AROUND THE CLOCK.
A PERSONAL TOUCH
INDIVIDUAL FOCUS. EACH SANDYSIDE RESIDENT GETS THE ATTENTION NEEDED FOR A COMFORTABLE AND ENJOYABLE STAY – BE IT SHORT OR LONG.
THE SANDYSIDE DIFFERENCE
LIVING THE BEST LIFE AT SANDYSIDE. SPEND LESS TIME WORRYING AND MORE TIME HAPPY. OUR RESIDENTS ENJOY AMENITIES LIKE FRESH MEALS, GROUP ACTIVITIES, FREE HAIR CUTS, AND COMFY RECLINERS!