PARKINSON'S CARE, TREATMENT & SYMPTOMS
Parkinson's disease is a sometimes debilitating condition that affects neurons in the brain. Usually beginning as mild shakes in one area of the body like the hands, the symptoms of Parkinson's typically reveal themselves more clearly after months, years, or even decades.
Though shaking/tremor is the most commonly known symptom of Parkinson's disease, there are a wide array of complications that arise as the disease progresses. According to the Parkinson's Foundation, the most common Parkinson's symptoms include:
Tremor, mainly at rest and described as a rolling tremor in the hands. Other forms of tremor are possible
Bradykinesia – slowness of movement
Limb rigidity
Gait and balance problems
Because of the extra slow progression of this disease, it is also prudent to look out for the non-motor symptoms. These can occur years before the tremor or balance issues are present. Some of the non-motor symptoms include:
Cognitive issues – language, memory, or dementia
Excessive sweating
Fatigue
Hallucinations
Loss of sense of smell or taste
Sleep disorders like insomnia and REM sleep behavior disorder
Like Multiple Sclerosis (MS), the cause of Parkinson's disease is unknown. Currently there is no cure, but with proper treatment and management, chronic sufferers of Parkinson's disease can still enjoy a high quality of life.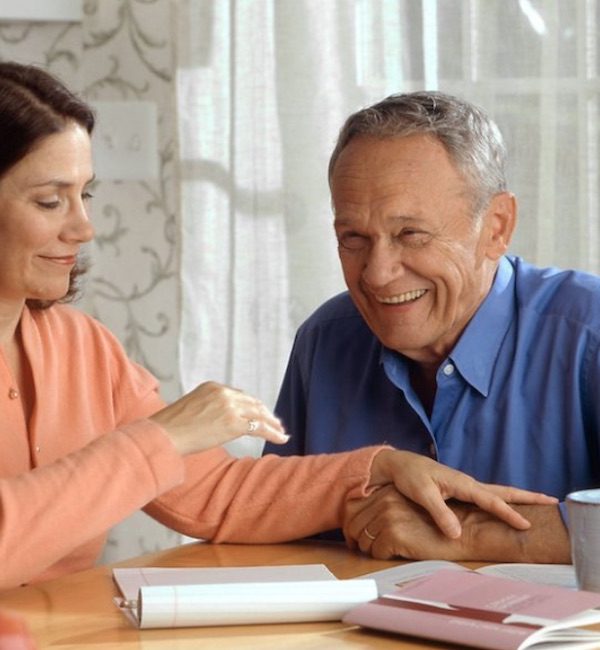 Learn More About Parkinson's Care at Sandyside Senior Living:
If you or a loved one are experiencing early symptoms of Parkinson's it is best to visit a doctor right away. Physical therapy, diet, herbal treatments, dopaminergic medications, and surgery are all used to battle the effects of Parkinson's. The success of these treatments has been seen in several public figures including actor Michael J Fox.
It is important to continually monitor and maintain a strict regiment of medications, diet, and exercise to stave off the sometimes debilitating effects of Parkinson's disease. Studies have shown a wide range of treatment plans resulting in milder symptoms in patients. These plans vary from a diet high in Vitamin D, C, B12, and E, to regular exercise including yoga and strength training.
A certified health care professional can help create a targeted treatment plan that may involve surgery and daily prescription medications. For the highest quality of living, it is best to seek out a licensed care taker or assisted living facility like Sandyside Senior Living in White Lake, MI to assure you or your loved one are receiving the finest care possible.
PARKINSON'S CARE IN MICHIGAN
Sandyside Senior Living is Southeast Michigan's premier Parkinson's Care facility. A 20 bed adult foster care home, we specialize in caring for those with Parkinson's Disease, Dementia/Alzheimer's, Multiple Sclerosis and general debility. Our commitment to is to our families, and that starts and ends with our exceptional team members.
REST EASY DAY & NIGHT
ROUND THE CLOCK CARE. SANDYSIDE'S TRAINED AND PROFESSIONAL STAFF IS THERE 24 HOURS A DAY TO ASSURE THE SAFETY, SECURITY, AND CARE OF RESIDENTS.
ALL FOR ONE
INDIVIDUAL FOCUS. ELDERLY CARE STRATEGIES AT SANDYSIDE FOCUS ON THE PERSON, NOT THE PATIENT. HERE, RESIDENTS GET THE ATTENTION NEEDED TO THRIVE.
THE SANDYSIDE DIFFERENCE
LIVING THE BEST LIFE. EXPERT STAFF, DELUXE AMENITIES, AND ENGAGING ACTIVITIES MEAN OUR RESIDENTS SPEND LESS TIME WORRYING AND MORE TIME DOING WHAT MAKES THEM HAPPY.