A COMMON MISSION

We are privileged to have one of the most experienced and talented assisted living care teams in the state of Michigan. Many of our team members have been employed at this location for many years, something you may not see at other care facilities. We have also added several new faces to further our expertise and ensure that we EXCEED the state required resident to staff ratios for all shifts. Sandyside's experienced and talented staff of elderly care specialists make our residents feel at home! Meet the team who will be caring for your loved one.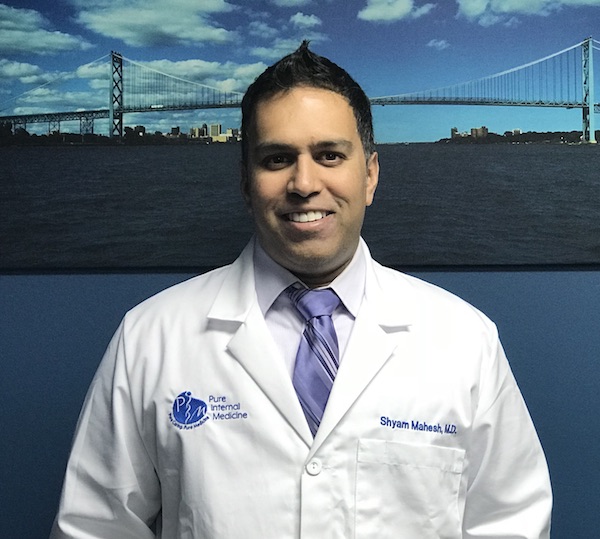 Shyam Mahesh, MD
Dr. Mahesh is the new Medical Director at Sandyside Senior Living. He is a board-certified internal medicine physician. Dr, Mahesh has been on staff at Huron Valley Hospital in Commerce Township for the last several years. Recently, he opened his own office in Commerce Township. We at Sandyside felt that it was important to have one of our local physicians caring for our residents. This means if any one of our residents has to be sent to the hospital, they will see the same doctor they see at our facility.
Mary Johnson wears many hats for us at Sandyside. She has been employed at this facility since 2012.  You will see Mary both in the kitchen at Sandyside and then working the floor tending to our residents every needs. She truly enjoys the interaction with our residents. Mary is nearing retirement age, but has already made it clear to Mike and Tim that she still wants to work part time once she retires. 
Karen Anderson  joined our team in June 2020. She has been involved in senior care for over 15 years.  Karen has been a CNA for many years.  She most recently was working for a larger facility that was recently sold to a corporation.  It was a tough decision for her to leave the residents she loved and had worked with the last 12 years, but she longed to work for another family owned facility. She has brought a vast array of knowledge from her past experiences. Karen can be found working afternoons.
Jane Helka just joined us at Sandyside in late December 2018, she has worked at a couple other local facilities and has several years of senior care experience. You will see Jane working with us mornings from 6 am – 2 pm. 
Danae Sandy is a CNA who joined our team in June 2018. She moved down from the Upper Pennisula to spend time with her boyfriend. She is a mainstay on our afternoon and midnight shifts.
Susan Thompson joined our staff in November 2018. She has known our owner Mike for over 20 years and Mike persuaded her to join us at Sandyside.  Sue is the second member of our cooking staff and we are thrilled to have her on our team.
Megan Dewar graduated High School in 2019. Megan was also a volunteer at Sandyside during her senior year through the Oakland Schools Technical Campus. She impressed Mike and Tim and when they discovered she wanted to come to work for Sandyside, it was a simple decision. Megan is currently studying to become a nurse. Megan is also a CNA.
Keona Foster is another valued caregiver, she has worked in Senior Care for over 5 years.  Keona is currently working full time  on our midnight shift.
Cathy Donna joined our team in February of 2020. She has worked in senior care for many years. Cathy loves caring for our residents at Sandyside and drives from Birch Run everyday to do so.  It is her intention to retire December 1, 2021.
Debra May  joined our staff late in 2019. She has been employed at the South Lyon School District as a para-pro tending to the needs of some of the districts special needs children. She has the perfect demeanor to add to the enrich the lives of our residents here at Sandyside.
Meghan Weber has become a mainstay on the staff at Sandyside. She drives all the way from South Lyon to care for the residents at Sandyside.  She has tried working at facilities closer to home, but always finds her way back to us. She is a CNA and a certified EMT.
Melanie Felver joined our team in the summer of 2020. She is attending a small private college in California studying to be a pastor.  She was a huge hit with the residents last summer and we anxiously await her return for the summer of 2021.
Sierra Maracle joined our staff in late November 2020.  A visit to our facility in the summer of 2019 to visit one of our residents got her hooked on caring for the elderly, having never done it before.  With the events of the world, her hours were reduced at her long time job, making it the right time for her to join us at Sandyside.
Alexa Ingram joined our staff in December of 2020. She is attending college and plans to become an RN dealing with the senior population.  She worked for a larger local facility for about a year before joining us at Sandyside.
Sierra Perry graduated Lakeland High School in 2020. She is new to senior care, but very anxious to learn. She will be starting part time on our midnight shift in late December 2020. 
Katie Sturgill joined us early in 2021. Katie is the fourth of the young ladies that works with us that has aspirations to become an RN. She is currently enrolled in college and working afternoons with us on a part time basis.
Hannah Fitzroy joined us in early 2021 as well.  Hannah is the 5th member of our staff that is pursuing a career in nursing.  Her plan is to move to the west side of Michigan in August 2021 and attend Muskegon Community College and works towards her LPN and later her RN. Hannah is working afternoons and midnights with us.
Hannah Carpenter joined our team in April 2021. She has 3 years experience in senior care and  has her CNA. She came to us from a large local nursing home, where she was unable to give the residents the care they deserved.  Hannah will be a fixture on our day shift.
ABOUT THE OWNERS

 
Timothy Nye and Michael Piagentini have been friends for 25 years. They first met while they were both teenagers working at a local funeral home.
Both Mike and Tim are licensed funeral directors and had been looking at buying a funeral home for the last few years, when this opportunity crossed their paths.
They have always enjoyed aiding the elderly and buying this facility just seemed like a natural fit for both of them. Both Mike and Tim are very active in the day to day operations and both can be seen everyday at Sandyside Senior Living's beautiful facility in White Lake, MI.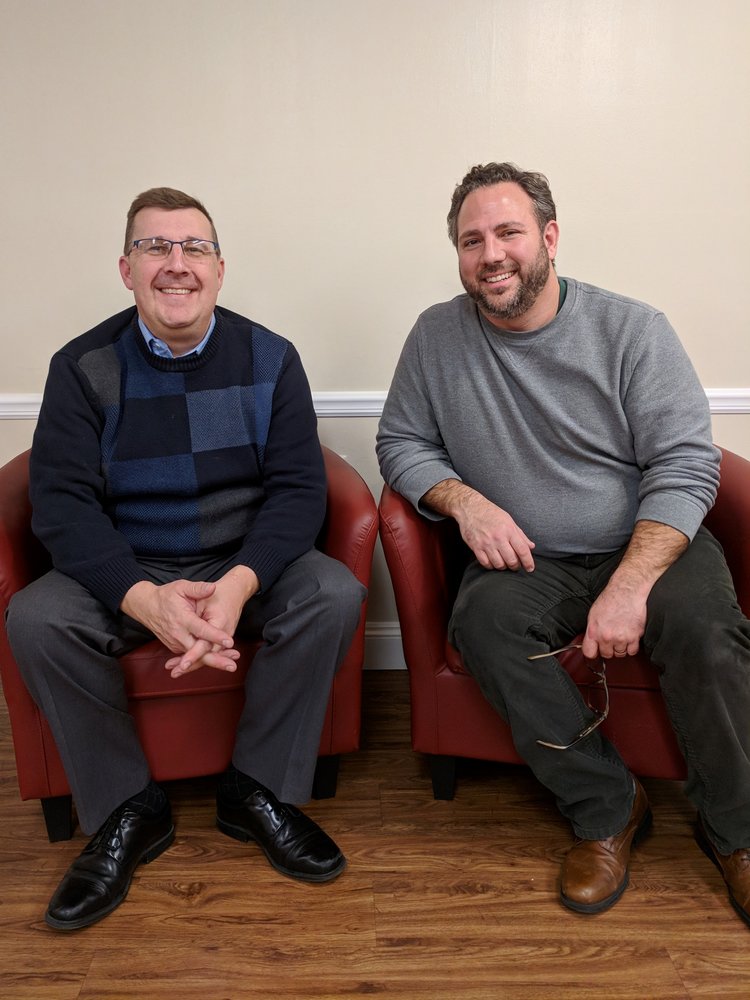 We take the business of providing exceptional care very seriously. As such, we are always looking for the best talent in the industry. If you are looking for a career as a Certified Nursing Assistant (CNA) in the Detroit area, or you are an experienced elderly caregiver, you might consider Sandyside Senior Living. Ideal team members must be passionate about providing exceptional care in a team-centric environment.
COMPANY NEWS & ARTICLES
Check out the latest articles from the senior care experts at Sandyside Senior Living.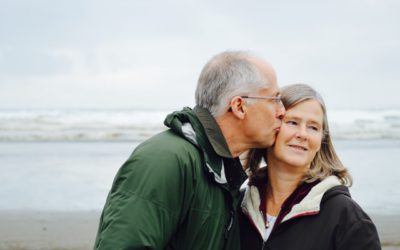 Photo by Esther Ann on Unsplash Can married couples live in assisted living? This is one of the most common questions that seniors and their loved ones want to know....
read more