Photo by Provisionshots
The powerful approach of pet-assisted therapy brings together the unconditional love of animals and the many benefits they provide to our senior population. From decreasing feelings of loneliness to enhancing mental health, pet-assisted therapy in senior care has grown to be evolutionary. Whether you're a family member or a caregiver, read on to learn more about how animals are making an impact in the lives of seniors.
What is Pet-Assisted Therapy
Pet-assisted therapy in senior care, also known as animal therapy, uses animals to assist with emotional, social, cognitive, or physical functioning. This type of therapy can be used as a stand-alone therapy or incorporated into a treatment plan. The animals involved in providing therapy are professionally trained to offer comfort and affection. With use in a number of places such as senior living homes, retirement communities, and rehab facilities, pet-assisted therapy provides benefits to individuals in a wide range of environments.
Types of Pet-Assisted Therapy
There are various types of pet-assisted therapy in senior care. Find out how pets play a crucial role in improving the quality of life for elderly individuals.
Animal-Assisted Therapy
Animal-assisted therapy is intended for seniors who are in need of intense rehabilitation. With this type of therapy, animals with heightened sensitivity like horses and dolphins are used as part of the therapy to improve confidence and boost physical functions.
Visitation Therapy
As the most popular type of therapy, visitation therapy is comprised of animals routinely visiting seniors in senior living centers or in their place of residence.
Ownership Therapy
With this type of therapy, the senior owns the animal. This is an excellent choice for active seniors who are capable of taking care of a pet.
Benefits of Pet-Assisted Therapy in Senior Care
A study revealed that spending 15 minutes with an animal triggers hormonal changes in the brain which reduces stress levels and increases serotonin. While pet therapy offers mental and physical benefits for individuals of all ages, it's particularly beneficial for seniors who are the most vulnerable to isolation and loneliness. Below are the benefits of pet-assisted therapy in senior care.
Mental Stimulation: pet-assisted therapy in senior care can motivate mental sharpness and critical-thinking skills such as teaching a dog a new task. Additionally, animal interaction enhances verbal communication.
A Rise in Physical Activity: When seniors interact with animals, whether it's playing with a dog, feeding them, or even going for a brisk walk, it has been shown that they can increase their mobility and reduce idleness. Incorporating these activities into daily routines can have a significant impact on overall well-being.
Reduced Anxiety: dogs have the ability to pick up on anxiety in humans. They tend to have a comforting presence that helps seniors with anxiety to feel more relaxed and serene.
Decreased loneliness: it's normal for seniors to feel a sense of loneliness when their children move out of the house and are living their own lives. Pets are great for providing much-needed companionship and emotional support.
Better Motor Skills: interacting with and petting animals can help seniors to enhance their motor skills. Even more so, walking a dog strengthens and boosts coordination since it involves the muscles in the arms, legs, and torso.
Help with Memory: pet-assisted therapy for individuals with memory disorders involves helping seniors to remember the pet's name and breed as well as give it commands.
Types of Animals Used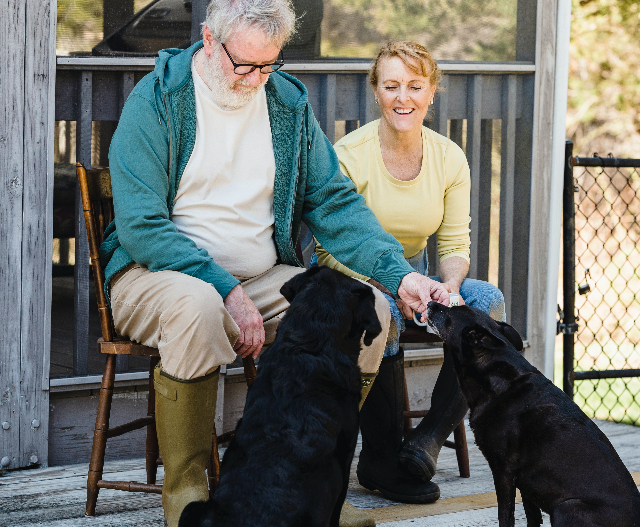 Photo by Greta Hoffman
While dogs are the most popular type of animal used in pet therapy, any type of animal can be used. Some animals may be used more frequently than others due to their suitability for the services needed at the time. Therapy animals typically include the following:
Dogs
Horses
Cats
Birds
Small reptiles
Rabbits
Guinea pigs
Conditions Treated with Pet-Assisted Therapy
Therapy support animals provide therapy for individuals with mental and emotional conditions. They have also been instrumental in supporting individuals who have physical health issues in managing their mental and emotional well-being associated with certain conditions. The following are common conditions that pet therapy animals are used for.
Alzheimer's
Anxiety
Chronic pain
Dementia
Depression
Fears
Grief
High blood pressure
Loneliness
Motor skills disorders
PTSD
Takeaway
Pet-assisted therapy in senior care has evolved into an extremely useful method, offering a wealth of mental, emotional, and physical benefits. From decreasing feelings of anxiety and loneliness to improving mobility and communication, seniors' interaction with animals can significantly improve their quality of life. Pets act as an unrivaled therapy for the isolation that some seniors experience.
Sandyside Senior Living can help with a variety of effective therapy options. If you're interested in learning more about what Sandyside has to offer, contact our team online, or call (248) 698-3700.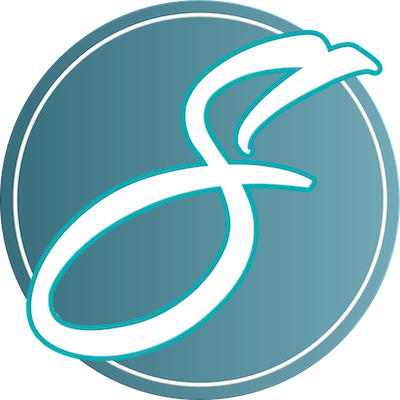 This information was provided by Sandyside Senior Living in White Lake, Michigan. Sandyside specializes in advanced care for seniors with dementia, Parkinson's, and all age-related illness.
Interested in learning more about Sandyside Senior Living? Contact Sandyside online, or call at (248) 698-3700.
To get in touch with Sandyside Senior Living please complete the form below:
VISIT SANDYSIDE SENIOR LIVING TODAY
PHONE: (248) 698-3700