Photo by Esther Ann on Unsplash

Can married couples live in assisted living? This is one of the most common questions that seniors and their loved ones want to know. Assisted living facilities are a crucial part of elderly care, and for married couples, they want to spend the rest of their lives together.
We all dream of growing old with our loved ones, looking after each other through our twilight years. However, this is not always possible, and many seniors will need specialist care and support to ensure that they can remain comfortable and supported through their final years.
Making the decision to get help
We all want to remain as independent and self-sufficient as possible. Unfortunately, for many seniors, this is not possible, and they will need the support of specialist care providers. Knowing when you or a loved one might require assisted living support is one of the most difficult decisions we have to make.
When seniors are no longer able to care or support for themselves, then it is time to seek support. When it comes to answering the question "Can married couples live in assisted living?" then it is important to consider whether both partners need help or just one spouse. If it is the latter, then hiring a caretaker could be the most effective solution, allowing your loved ones to stay together in their existing home. This caretaker can help to provide housekeeping and general support to maintain a level of independence.
However, if there are medical requirements or your loved ones are experiencing dementia or Alzheimer's, then moving into a 24/7 support assisted living facility is a more suitable option.
Personal planning and family decision making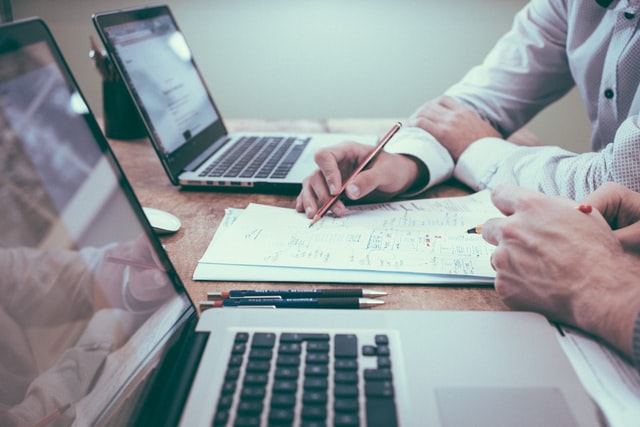 Photo by Scott Graham on Unsplash

Making the move into an assisted living facility is a major step, and there are many considerations that you will need to consider. The primary concern will be the cost involved, checking your current insurance offerings, personal finances, and government support.
This is often the time for many seniors to reconsider their will and make sure that it is meeting their requirements. It is also a time when many elderly citizens will need to sell off their assets, such as their homes, vehicles, and other belongings. This money will often go towards supporting the costs of senior care for later in life.
What couples should look for in an assisted living community
Can married couples live in assisted living? This is something that every married couple will want to do, which means it is crucial that you find the right facility to meet both your needs. There are a number of factors that you should consider, including:
Location

One of the most important considerations is the locality of the facility. You will want to ensure that the facility is close to your loved ones, ensuring that visitations can happen regularly with ease.

Affordability

Another major consideration when looking for an assisted living community is the cost of the home. These costs can quickly spiral if you are not careful, so it is vital that you understand what the annual fees will be and how you will be paying for them. It is also worth examining if there are any more affordable options for couples.

Privacy

When it comes to answering the question, "Can married couples live in assisted living?" another major consideration is the privacy being offered. Couples will want to share a room together, so it is important that your chosen facility is able to accommodate this.

Level of Care

Assisted living communities provide a wide range of care and support, so it is important that you understand what requirements your loved ones need and whether the facility can meet those demands. This is very important and can help to ensure seniors are able to get the level of care they need to live a fulfilled and happy life.
Can married couples live in assisted living?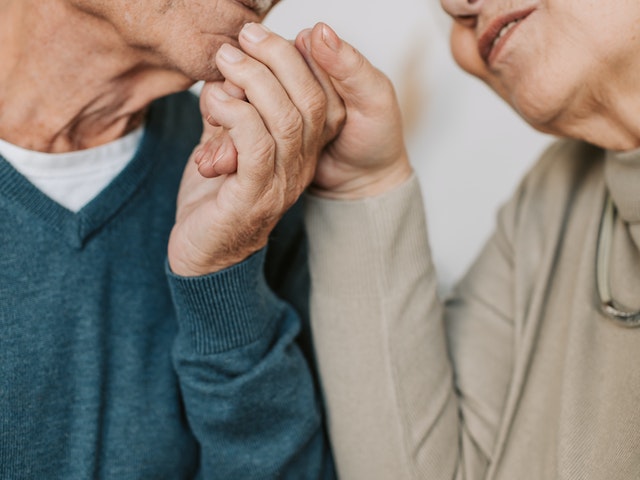 Photo by Vlada Karpovich from Pexels
Growing old together is something that every couple wants to enjoy, and here at Sandyside Senior Living, we understand how important this is. That is why we offer an array of beautiful private rooms designed to help couples spend their twilight years together in each other's arms.
Our highly experienced team is fully trained to provide a wide range of senior requirements. So if you are looking for an assisted living facility that will let your loved ones spend their final years together, get in touch with Sandyside Senior Living today.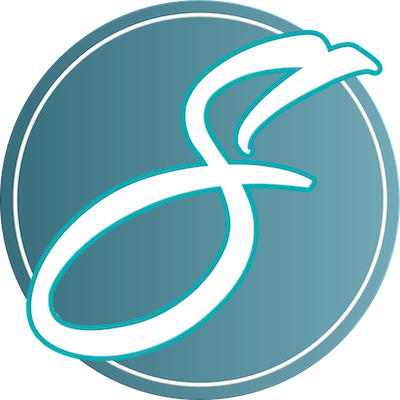 This information was provided by Sandyside Senior Living in White Lake, Michigan. Sandyside specializes in advanced care for seniors with dementia, Parkinson's, and all age-related illness.
Interested in learning more about Sandyside Senior Living? Contact Sandyside online, or call at (248) 698-3700.
To get in touch with Sandyside Senior Living please complete the form below:
VISIT SANDYSIDE SENIOR LIVING TODAY
PHONE: (248) 698-3700