Ever meet someone who is 10-20 years younger than you thought they were? You must be thinking to yourself, "did they win the genetic lottery"? Maybe they relied on the latest and greatest anti-aging cream, serum or whatchamacallit? Chances are, it has something to do with their diet. In particular, there are lots of foods for anti-aging, and we will explore some of the tastiest and most beneficial here below.
Indeed, in addition to exercise and drinking lots and lots of water, the best way to keep that skin looking like a baby's skin is to eat food that is known for their time-fighting properties. Generally these are the foods that are most colorful and full of vitamins that act as antioxidants, which can help fight off those pesky free radicals which have been determined to be one of the main factors in causing wrinkles.
If you want to look and feel young, and help ward off the more serious effects of old-age, you'll want to start eating these super-foods for anti-aging. Keep reading to discover 8 of the top foods with anti-aging benefits!
1. Watercress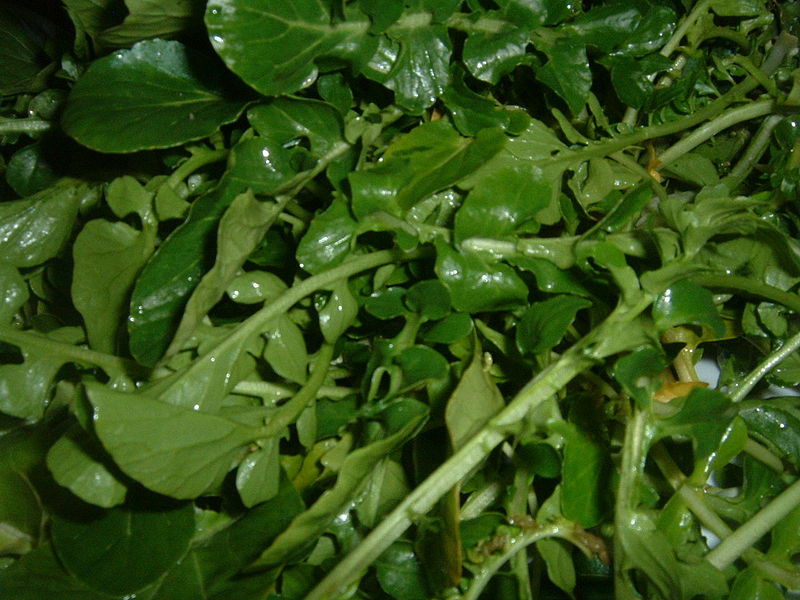 Watercress is one of the best foods for anti-aging. Although relatively unknown, watercress is a leafy green that contains a lot of health beneficial nutrients such as calcium, manganese, phosphorus, potassium as well as vitamins A, B-1, B-2, C, and K.
Honestly, the easiest way to add watercress to your diet is to use it in your salad. Best of all, both the stem and the leaf are delicious!
2. Red Bell Pepper
Bell peppers in general are good for you, but if you're looking to keep that skin as wrinkle-free as possible then opt the red bell pepper instead of the orange, yellow, or green variety. The red bell pepper is infused with tons of Vitamin C which is a great antioxidant but since the color is red, it is also filled with carotenoids.
Next time you are at a Mexican restaurant do yourself a favor and order a fajitas platter and make sure to ask the waiter for some extra sizzling red goodness!
3. Papaya
Papaya is another one of those foods that flies under the radar, but when it comes to foods for anti-aging this may be the number 1 home run hitter. For starters, it has the same vitamins as watercress but it also includes the all-important Vitamin E!
The reason that papaya is great at fighting off that dreaded aged looked is because it contains an enzyme called papain which is a strong anti-inflammatory. Also, papain is one of the ingredients that are found in exfoliating products and due to this, this can lead to you looking like you have glowing skin.
4. Blueberries
These are the one berries that you must include in your diet if you are trying to look like you have a twenty year something skin. Everybody knows that blueberries are one of the great antioxidants and therefore help to fight damage done to the skin by the sun and/or stress.
Try throwing blueberries in your cereal, smoothie, or yogurt to get a plentiful dose of these antioxidant rich berries.
5. Broccoli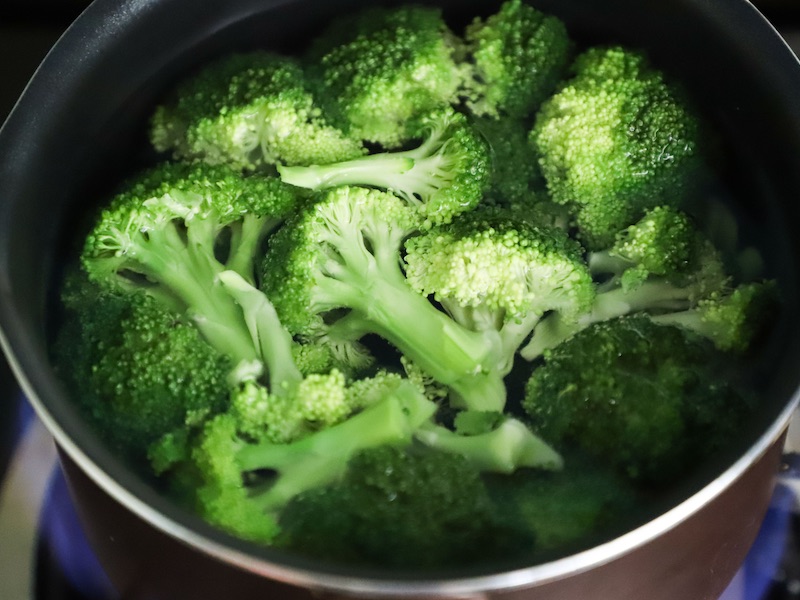 Here is one food that many might not have thought would help you keep father time away from getting to your skin. Everyone knows that broccoli is a good, healthy choice for most anything, but broccoli also comes with some serious nutrients that haven't been mentioned in the previous foods.
Some of these special nutrients include: fiber, fulate, and lutein. These are important in keeping skin having the elasticity and the strength to fend off pesky objects that can can cut you.
FUN FACT: Did you know that lutein has been linked to better memory?
6. Avocado
If smooth, blemish-free skin is what you're aiming for then avocado should be on your shortlist of go-to snacks. This is because avocados contain fatty acids that help fight inflammation in the skin. Among the most common senior health issues, inflammation can lead to all sorts of complications like itch, irritation, and even open sores.
One of the best things about avocados in terms of cooking and tastiness is its versatility. Whether you eat it ripened and raw, cook it as part of a larger dish, or simply plop a scoop on top of your burger you can be sure that both your skin and taste buds will be thanking you for the treat!
7. Pomegranate Seeds
Our ancestors definitely knew what they were doing when they used pomegranate seeds as medicine. One of the foremost benefits of pomegranate seeds comes from a derivative called punicalagins.
In addition to being one of the best plays you can make during a game of Scrabble, punicalagins help preserve the collagen in skin, which is vital for skin to remain in shape and to maintain its elasticity. Translation–that means the skin is strong and smooth much like the skin of a teenager (minus the acne, of course).
8. Spinach
Spinach? Really? Maybe Popeye was on to something all along! Not only is spinach good for your muscles, it's great for your skin as well! In this way, spinach is a great anti-aging food. Spinach is again one of those leafy greens that are known to pack a punch… kind of like Popeye!
Spinach's main active ingredients for anti-aging include magnesium and the plant-based heme iron. Along with the other vitamins and plenty of water, this velvety green boosts collagen and can also help you maintain strong and shiny hair. 
Start Eating Healthier Today!
Hungry yet? We are too! Not only are these some of the best foods for your skin, but they are all equally delicious! However, if you are picky or have food allergies it's a general best practice to look for whole, natural foods (think fruits and vegetables) that are bright and rich in color.
No matter your age or background, you can start practicing better eating habits through buying, cooking, and eating meals cooked right at home. It's even one of our top recommended activities for seniors at home.
So what are you waiting for? Hop in your car and get down to your local grocery market today. Your body will thank you!
To get in touch with Sandyside Senior Living please complete the form below: