Finding the right assisted living home can be a difficult decision. Factors such as timing, location, and the individual's care needs can play a big role in reaching a final decision. One of the most influential factors is price. In this article, we will review the who, what, why, and how of assisted living costs and how to make the best decision for your unique situation.
Assisted Living Costs: A Summary Fees, Services & Pricing
The price of assisted living is comprised of two major factors: rent and fees. This price can be assessed as an all-inclusive, flat fee while other facilities offer price packages based the level of care provided.
Rent: The first factor and the more straightforward price between the two. This number is influenced by the size of the space, whether or not the unit is furnished, and the amount of privacy afforded. Private rooms, for example, are reserved for one person and cost more whereas semi-private (two people) and shared rooms (three plus people) cost less.
Fees: The other half of overall assisted living costs are the fees. This may include but is not limited to amenities like meals, housekeeping, transportation benefits, and community activities. Fees can also include what are known as ADLs (activities of daily living), which are directly proportional to the amount of time, care and supervision required for a particular individual. Examples of typical ADLs include things like bathing, personal hygiene, and monitoring.
Now that you understand the fundamentals of how prices are determined in the first place we can take a closer look at how much said services typically cost.
How Much It Will Cost
As mentioned in the previous section, assisted living costs can differ from facility to facility and from person to person. According to one report by Genworth Financial, the median cost of assisted living in the United States in 2018 was $4000 per month.
For perspective, that same study also examined prices of both home health care as well as more specialized nursing homes. The survey shows that where in-home health care services were almost identical to median figures for assisted living ($4,004) a private room at a nursing facility costs approximately double at $8,365.
Median numbers differ based on geography, as well. In fact, the cost of assisted living is typically correlated with the overall cost of living of the region. For example, individuals in urban areas can expect to pay more, as well as those who live in expensive areas like San Francisco, New York City, and Los Angeles.
Ready to start your search? Not so fast! Before you begin looking for rooms and rates it is important to understand how to pay.
How to Pay
Because assisted living homes typically cost more than rent or a mortgage it is important to understand payment options as well as the helpful resources available:
Medicare or Medicaid: Many individuals look to Medicare or Medicaid as an obvious first-step in elder care financing. Unfortunately, however, assisted living is rarely covered. Michigan does, meanwhile, offer home and community-based waivers to help individuals that meet a certain criteria. You can see if you qualify by checking the Michigan Department of Health and Human Services website.
Social Security: Social Security payments can help cover some of the cost if assisted living, however the average Social Security check is not enough. Per a U.S. Social Security Administration report, the average Social Security benefit for a retired worker is only $1,471. You can estimate your future Social Security benefit here online and see how monthly checks from Uncle Sam might help you cover the costs of assisted living.
Personal Resources or "Private Pay": Most people–almost 90%–pay for assisted living and elderly care using personal resources or what is known commonly as "private pay". Private pay options extend beyond just "money in the bank" as well. Other examples or ideas include proceeds from the sale of a home, 401k retirement plans, or the liquidation of other assets. Additional private pay methods are long-term care insurance (waiting to buy until you need it is not an option as you won't qualify) or cashing out a life insurance policy.
Determining Value
Determining the value of assisted living can be quite subjective. Indeed, where some folks may tend toward a facility that is close and affordable whilst others are focused solely the level of care no matter the cost or distance. At the end of the day, though,  you should decide based on what is most important to you. Below is a list of criteria to consider when determining the overall value of any assisted living facility:
Price
Level of Care Required
Expertise of Staff
Safety/Security
Location
Dining Services
Wellness Programs
Sense of Community
Life Enrichment (Social, Cultural & Educational)
 We recently wrote an article about how Dementia Patients should consider Assisted Living, but there are far more situations where Assisted Living is important. Senior illnesses including Parkinson's, Alzheimer's, and even injury or fall may require assisted living care. A proper assisted living facility can help treat and monitor patients, as well as provide a supportive community for lonely or depressed seniors.
Once you take into consideration the above criteria and come up with a shortlist of candidates you should investigate each facility thoroughly, ask lots of questions, seek out reviews, and make your decision accordingly.
Finding the Right Assisted Living Home Near You
Now that you understand costs, payment options, and how to gauge overall value it's time to put the rubber to the road and find the best assisted living facility near you.
For White Lake, MI, there is only one assisted living facility that checks every box on our value list: Sandyside Senior Living.
Sandyside is Southeast Michigan's premier assisted living and memory care facility. Their combination of 24/7 care, premium amenities, and all-inclusive pricing makes them an unmatched value and a must-visit when making a final decision about assisted living.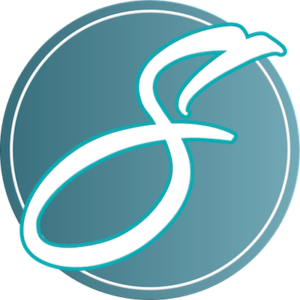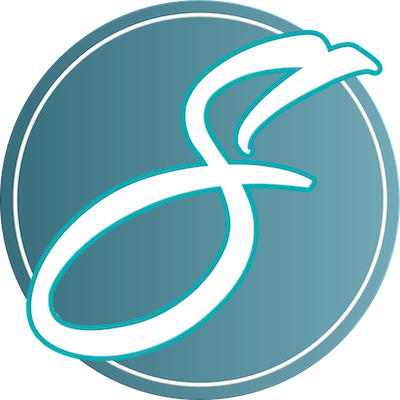 To get in touch with Sandyside Senior Living please complete the form below: