There is no one thing to expect when getting diagnosed with dementia. Unlike many other medical conditions, Dementia is not one specific disease, but can be caused by many different disorders affecting the brain.
Living with dementia can mean living a life filled with diminished cognitive abilities. This can lead to struggles with one's memory, language skills, judgment, attention, etc. This all may lead to the deterioration of the person's normal social, personal, and working life.
Individuals with dementia will most certainly need extra care, which can be anything from memory therapy to getting ongoing help with everyday tasks. If you are asking yourself, can a dementia patient live in assisted living? The answer is yes, but it will be critical to pick out the best facility for your loved one that will be able to provide a great standard of care.
It can be very confusing to know what assisted living really means and how it differs from things like nursing homes or retirement communities. Assisted living facilities are communities that provide long-term assistance and support for the elderly. This is different than retirement homes or nursing homes (You can learn all the differences between assisted living and retirement homes in our online analysis).
It is important to note that assisted living does not always include skilled nursing for serious conditions, but does offer options, depending on the facility, that will help increase one's quality of life.
Some assisted living facilities offer just basic services like meal prep and housekeeping, while others offer comprehensive assisted living care. In this type of facility, things like the administration of medicine and the assistance with routine tasks, such as bathing, dressing, etc. are provided.
The residents calling these facilities home are typically elderly individuals, people with memory/cognitive disorders, or those with physical, psychiatric, or developmental disabilities.  
Benefits of Dementia Patients Living in Assisted Living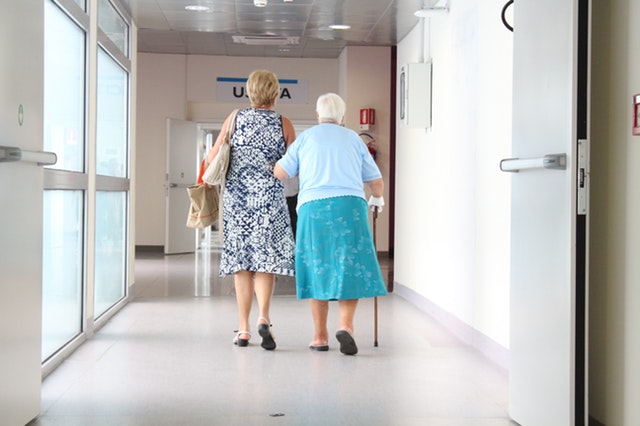 If you are thinking, can dementia patients live in assisted living? The answer is not only yes, but that these facilities are a great option for those living with dementia! This is because many of these facilities can provide specialized help, such as memory care, to help maintain a high quality of life for the individual.
There are many benefits for dementia patients who are living in assisted living. They will receive individualized attention to help care for any symptom flare ups that may occur. There is also a focus on keeping the individual happy throughout the struggles of living with dementia.

Patients will also be treated by trained caregivers, who will work to improve their memory/cognitive skills through different treatments and practices. Patients in assisted living will also have access to regular events and activities to continue to stimulate brain cells and have fun! These activities can include art classes, board games, music performances, and many more!
How to Find Memory Care/Assisted Living
Picking out a memory care or assisted living facility for your loved one can be scary, but with thorough research, you will be able to find a great match for your needs.
For someone with dementia, you will want to make sure to find an assisted living facility that offers specific memory care. These can be harder to find than more basic assisted living communities, but are worth the extra care and attention your loved one will get.
To find assisted living facilities with memory care included, you can turn to the internet, or you can get recommendations from acquaintances or doctors. We even wrote a blog covering how to find memory care in your area. You will just want to make sure that you specify that your loved one has dementia and will be needing memory care in a facility.  
Yes, Dementia Patients Can Live in Assisted Living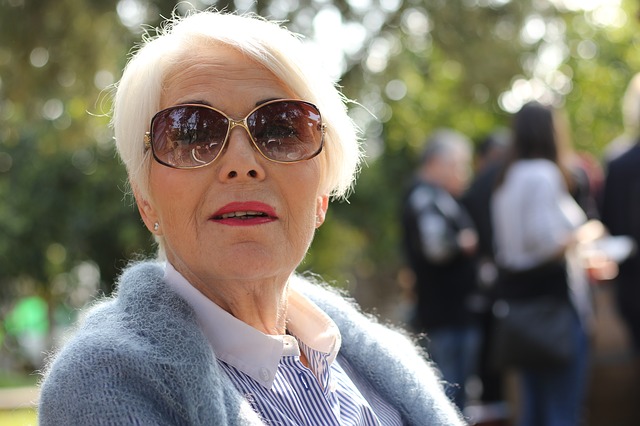 Can dementia patients live in assisted living? Absolutely! In fact, it's one of our top 5 care options for people with Alzheimer's and dementia. Assisted living is a great option for someone with dementia who requires specialized care and support. They will also have a community around them to help them enjoy their day-to-day life even through the challenges of dementia.
If you find yourself looking for assisted living facilities with dementia care in southeast Michigan, look no further than Sandyside Senior Living located in White Lake, this 20 bed facility specializes in memory-related illnesses and offers 24/7 care for your loved ones.
Sandyside Senior Living offers the highest quality of life with fresh cooked meals, fun events, and comfortable living accommodations. They offer all-inclusive services and pricing to help you feel confident in the care and comfort that your family member is getting at all times.
ASK A QUESTION, SCHEDULE A VISIT, OR SAY "HELLO" TO SANDYSIDE SENIOR LIVING:
VISIT SANDYSIDE SENIOR LIVING TODAY
PHONE: (248) 698-3700